Hi, I'm Eva
I motivate my clients to become passionate about learning a new language, create cultural ties with others, and build their confidence.
Expert in 9 languages
Talk about having a superpower. Take your pick from Arabic, Bahasa Indonesia, English, French, German, Italian, Spanish, Portuguese, or Turkish.
TOEFL, IELTS, and AP Language Exams
Test-taking making you nervous? Learn how to not only crack open the format and questions of these exams but also how to get that perfect score.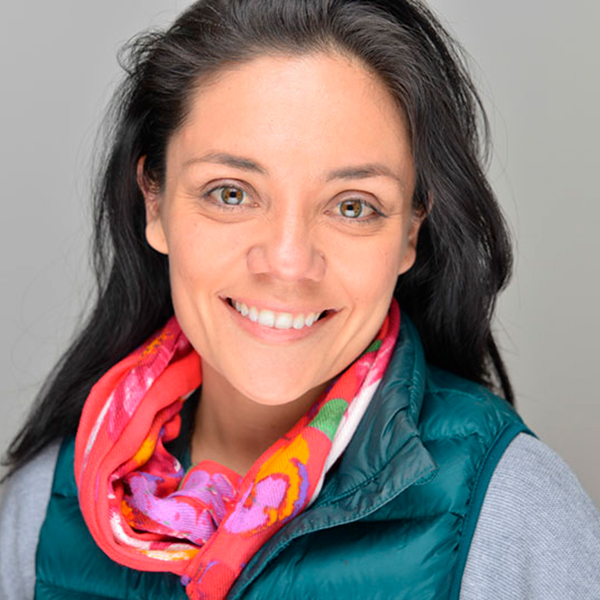 The original name for butterfly was flutterby.
The 1st printed book was in German.
Classical Arabic is at least 1,500 years old.
Portuguese comes from Galicia in Northwest Spain.
In "göğsü", a chicken breast pudding, you may find chicken.
There are no genuinely French words that use the letter "w:"
The longest Italian word is "psiconeuroendocrinoimmunologia"
Before the 18th century, Spanish was the only democratic language in the world.
If you put the prefix "sok" before a word with a positive meaning it will turn it negative.
Jean L. Trescott
Psychologist, hired Hyperfluent as a Spanish tutor
"My kids love Spanish and they love practicing it at home. Prior to classes, they would never speak with their only Spanish-speaking nanny." Now they talk to her all the time!
Fabian Lopez
hired Hyperfluent as a French tutor
"Great tutor. Excellent communication skills, inside knowledge of the French culture, and very familiar with Paris. She has an easy pace, makes the lesson amicable and easy to learn. In addition, she can relate to everyday examples to make a point across and she has a very deep knowledge of the French language. Furthermore, because she is fluent in 9 languages, she can give an example in my native language as well so I can understand the meaning of a particular phrase. An excellent resource for my business trips to Paris."
Sasha Muradali
Associate Creative Director @ Unilever, hired Hyperfluent as a Portuguese tutor
"Eva is one of the most authentic, unique, and incredible individuals I have ever met. She not only understands people and what it means to teach (a foreign language) — but uses her own experiences and difficulties that she encountered during her own education to help and relate to others. I hired Eva to teach me Portuguese [with bits of Spanish in between] and have been nothing but satisfied and pleased with the results. She is patient and has deep inside knowledge of the subjects that she teaches. She is exceptionally personable. Eva is always willing to step up to the plate and take on any challenge that comes her way. Whether this is teaching someone who has no prior knowledge of a subject or traveling to the other end of the world for the betterment of her education. I highly recommend Eva and her work to anyone looking to learn a new language, educate themselves on a new culture, or requiring an employee in the security and international relations sphere. As a master of nine languages, a citizen of the world, and a highly educated individual, Eva is a gem."
Donna Cocco
Hired Hyperfluent as an Italian tutor
"Prior to a trip to Italy, I thought it best to take a refresher course in Italian. Eva provided me with fantastic tools to assist me with my upcoming visit to Italy. She is patient, kind, and her teaching ability is spot on. She knew exactly what I wanted to review, and we conversed from the moment our FaceTime lesson began. I highly recommend Eva as she is a pleasure to work with and a highly accomplished instructor!"
Jeanette L
CEO at JHL and Federal Contractor, hired Hyperfluent as a French tutor
"If I could add additional stars to this testimonial, I would. The daughter of a friend of ours had to complete one semester of French II over the summer in preparation for the new school year. I was desperate to find someone who came highly recommended, but who could also work at an accelerated pace with this young woman. To our great good fortune, we found Eva. Eva systematically went through the entire coursework with an emphasis on grammar and conversational French which helped our friend achieve her goal. The girl completed French II and passed the entrance test to French III with flying colors. This major accomplishment would not have been possible without Eva. Eva's level of professionalism, impressive education, linguistic acumen, and her knowledge of French is that of a native speaker. She clearly works well with any age group and all levels including highly advanced focused areas."
Kelli A
Executive Director-PHR, hired Hyperfluent as a Spanish tutor
"Eva is one of the most enthusiastic individuals I have ever met. She is willing to go outside her existing paradigms to better herself both professionally and personally. Eva is always willing to step up to any challenge and is always dedicated. She has exceptional people skills with an uncanny rapport building ability. I highly recommend Eva to anyone looking for someone that is sincere and genuine."